Putting an extra twist on a classic:
the viennoiserie twists
A top-seller in 15 countries, it's fair to say your customers love the classic chocolate twist. But they also want more variation!
So, let's turn the classic chocolate twist into an all-round snack from breakfast till mid-afternoon breaks.
Now in 4 different flavour sensations. Each with a crispy bite and a smooth centre filled with the flavours your customers love the most:
• 2204160 - CLASSIC CHOCOLATE TWIST
• 5002000 - DOUBLE CHOCOLATE TWIST
• 4200425 - STRAWBERRY TWIST
• 4200426 - APRICOT TWIST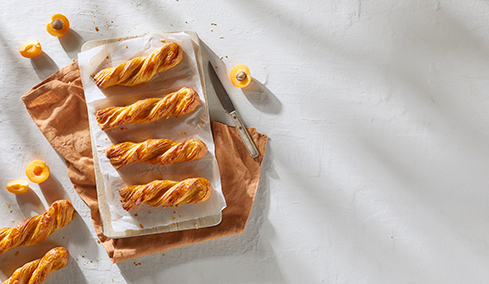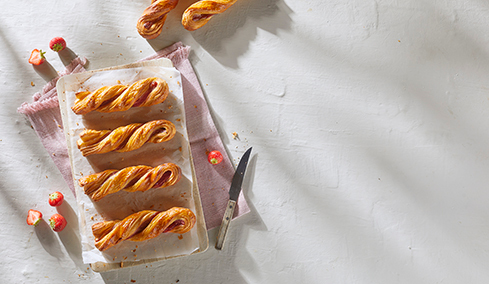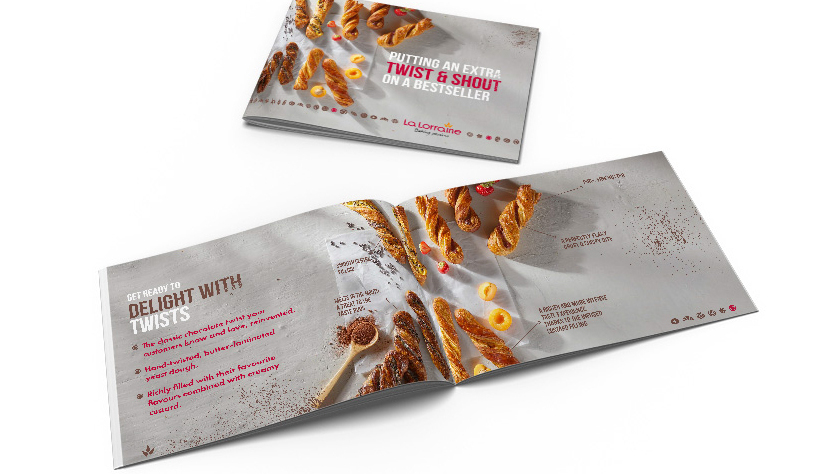 Catch the attention with viennoiserie twists
Interested in what our viennoiserie twists can do for you? Download our free leaflet.
Download leaflet