The art of delicious tartlets, made incredibly easy
Who doesn't love a sweet treat? Your customers sure do! We reinvented our tartlets to be better than ever. Not only in flavour, but in convenience as well. Spoil with consistent top taste and quality and let your customers experience the very best of shortcrust pastry.
•
Consistent top taste and quality
with our most delicious shortcrust pastry and fillings.
•
Convenience:
save time and effort at every turn – just thaw and serve.
•
From
all-time favourite classics to delicious new specials
, full of flavour
TARTISTIC! CLASSICS
• 2104716 - RICE TARTLET
• 2104718 - FRANGIPANE TARTLET (no icing)
• 2104717 - FRANGIPANE TARTLET
• 2104741 - BRESILIENNE TARTLET - COMING SOON
• 2104755 - APRICOT TARTLET - COMING SOON
TARTISTIC! SPECIALS
•
2104722 - APPLE FRANGIPANE TARTLET
•
2104721 - RHUBARB LEMON TARTLET
•
2104742 - CHOCOLATE PEAR TARTLET
•
2104720 - RASPBERRY CRUMBLE TARTLET
•
2104740 - LEMON MERINGUE TARTLET -
COMING SOON
TARTISTIC! BASES
to create your own quality tartlets in 1, 2, 3.
•
2104745 - TARTLET BASE UNFILLED
•
2104746 - TARTLET BASE CREAM FILLING
•
2104747 - COCOA TARTLET BASE CHOCOLATE FILLING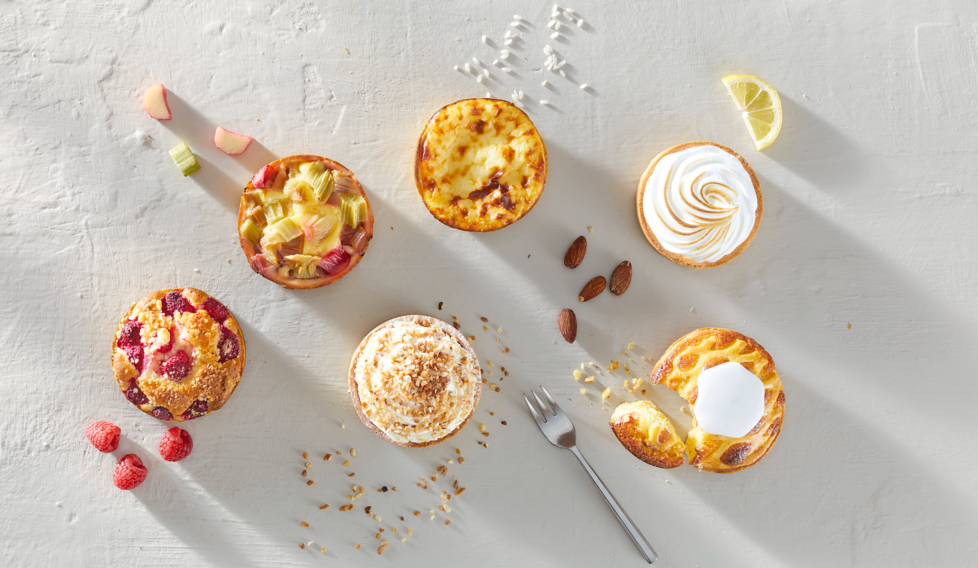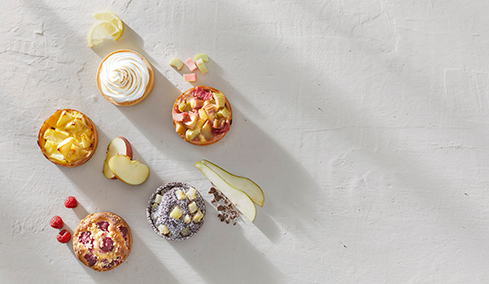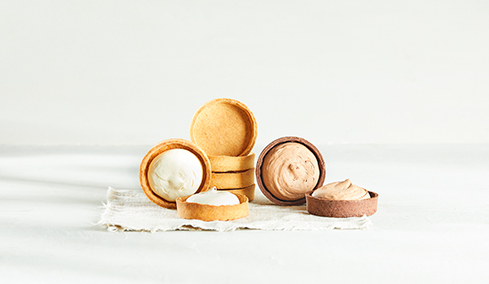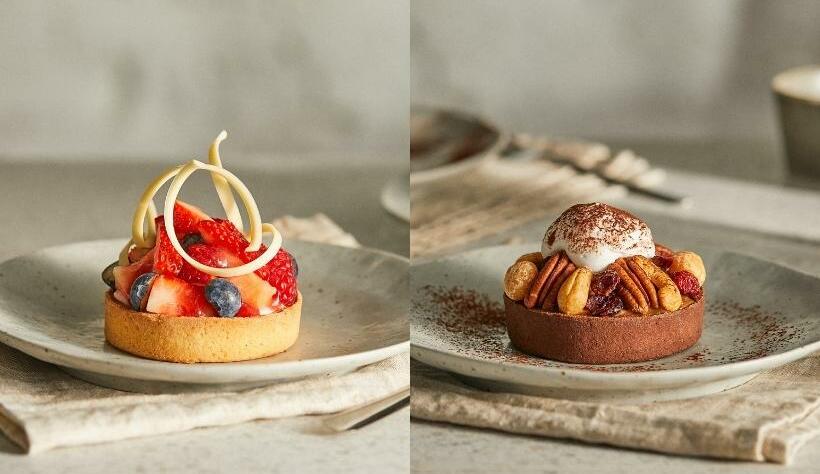 Create your own quality tartlets in 1-2-3 with tartistic! Bases
Ready to satisfy your customers' every craving? Our bakers have created the perfect tartlet bases and are ready to inspire you with recipes and finishing techniques. Less preparation time and all the world's possibilities still in front of you. Let's go!
Create your own tartlet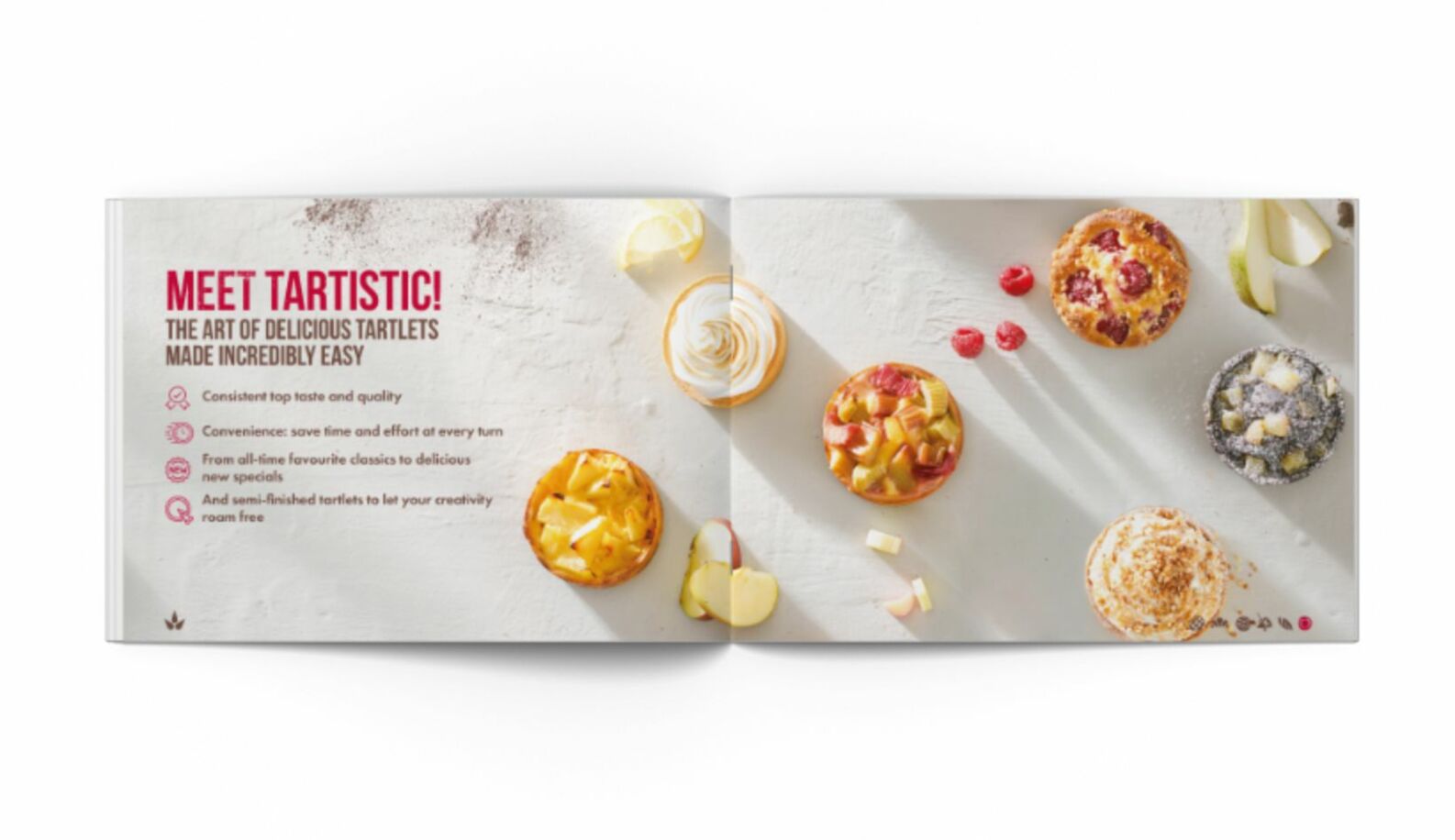 More for your customers?
Looking for your customers' favourite classics? Or inspired special tartlets? Check out our leaflet and take your offer to new heights.
Check out