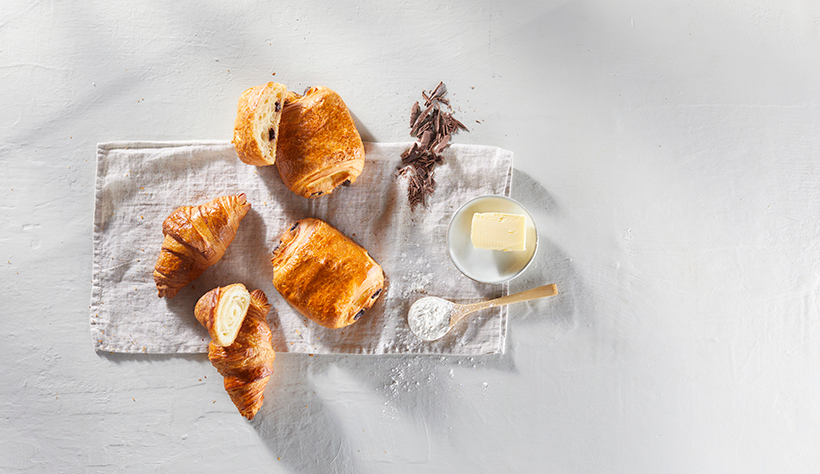 The delight of Fully Baked Viennoiserie
The most-loved classics ready in no time
No need to defrost and ready in 1-2-3! These viennoiserie classics offer you and your customers best-in-class quality and taste at every time of the day.
Win time with our fully baked assortment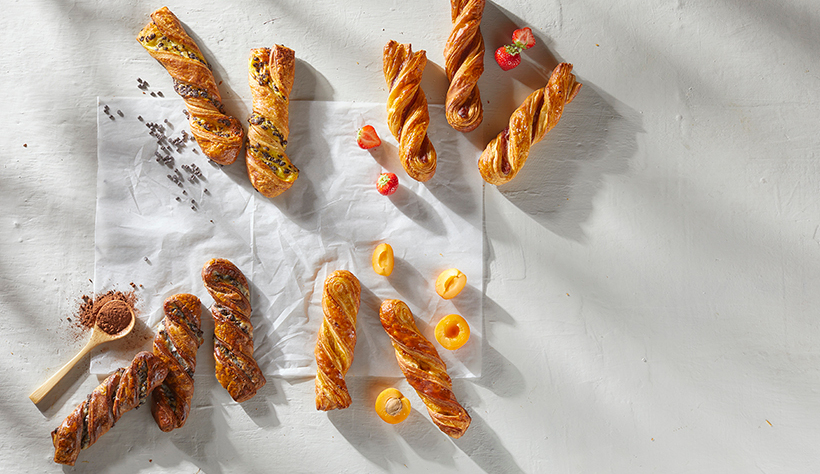 Viennoiserie twists
An extra twist on a beloved classic: viennoiserie twists
How about more chocolate flavour? Or a deliciously smooth and fruity filling? These new viennoiserie twists are ready to seduce your customers.
Discover more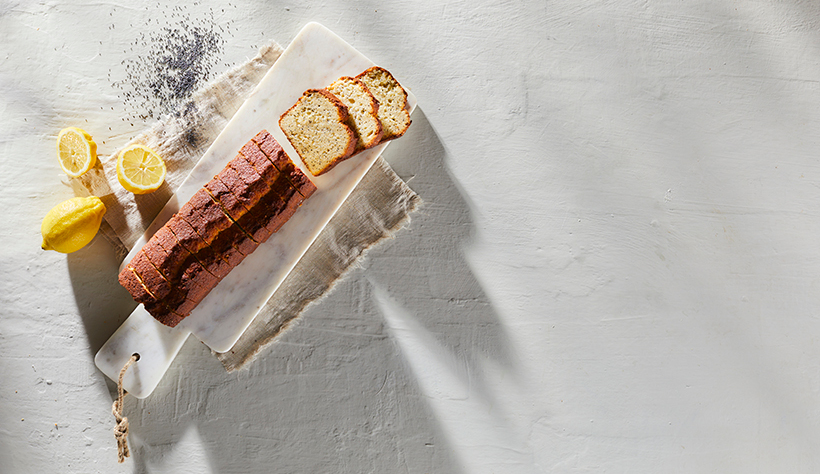 Lemon poppy seed cake pre-sliced
The delightful convenience of lemon poppy seed cake
Combine deliciousness with ease of mind. Discover 15 perfectly sliced pieces of lemon poppy seed heaven. These are 100% sellable, meaning zero waste. Just thaw and serve.
Did someone say cake?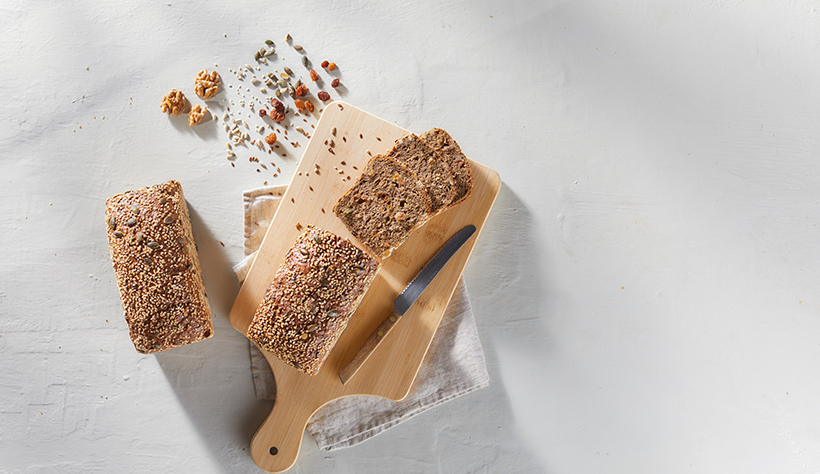 Muesli multi fruit loaf
Offer a wholesome explosion of flavours & fibre
These loafs are filled with grains, seeds, and dried fruits. The perfect treat to connect with the fit side of your customers.
Have a taste of these loaves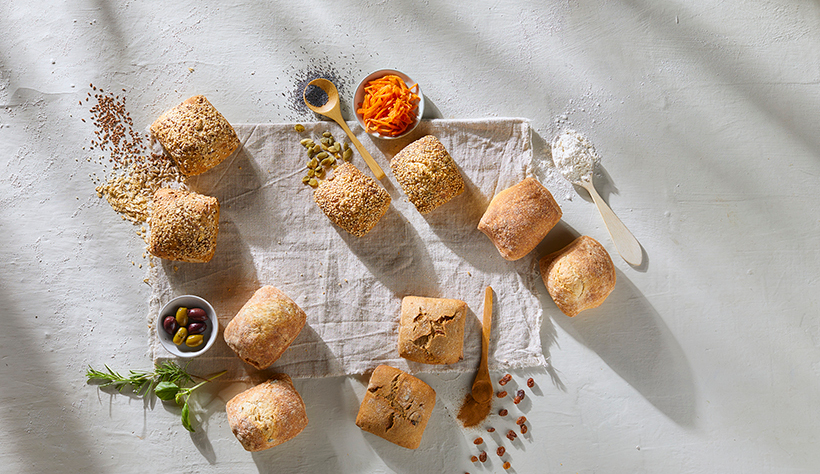 Spoil your customers with our Rustic Cubes
Explore delicious rolls made with pure ingredients & exceptional long resting times of the dough at different temperatures. These cubes are masterly baked with a thin crust and exquisite taste. Ready to offer your customers a real daily rustic touch?
Discover more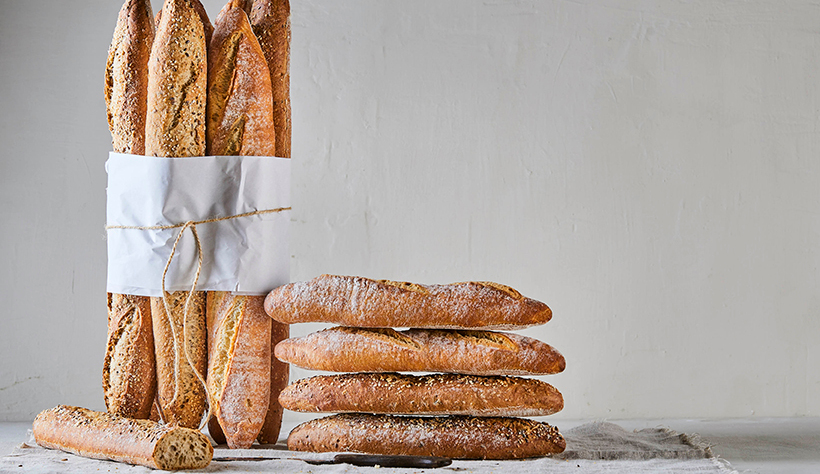 Authenticity is timeless: enjoy our Taste Needs Time Artisanal Levain breads
Re-discover bread as bread should be
Experience the timeless taste of our levain breads. Made from rigorously selected ingredients and authentic craftsmanship. The result is a range of deliciously aromatic breads with a truly incredible taste.
Discover the taste of levain breads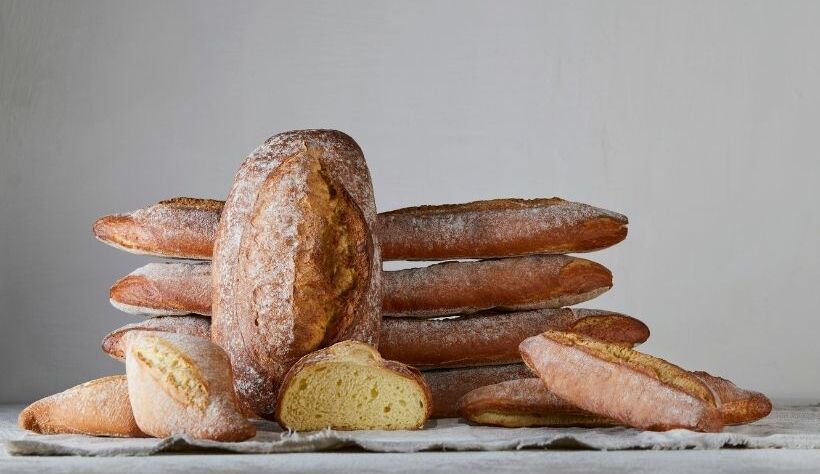 Artisanal Durum Grain Breads
Take your time to discover our Artisanal Durum Grains Breads
Made with the most precious ingredients in the world: 100% durum grain. And time.
Discover more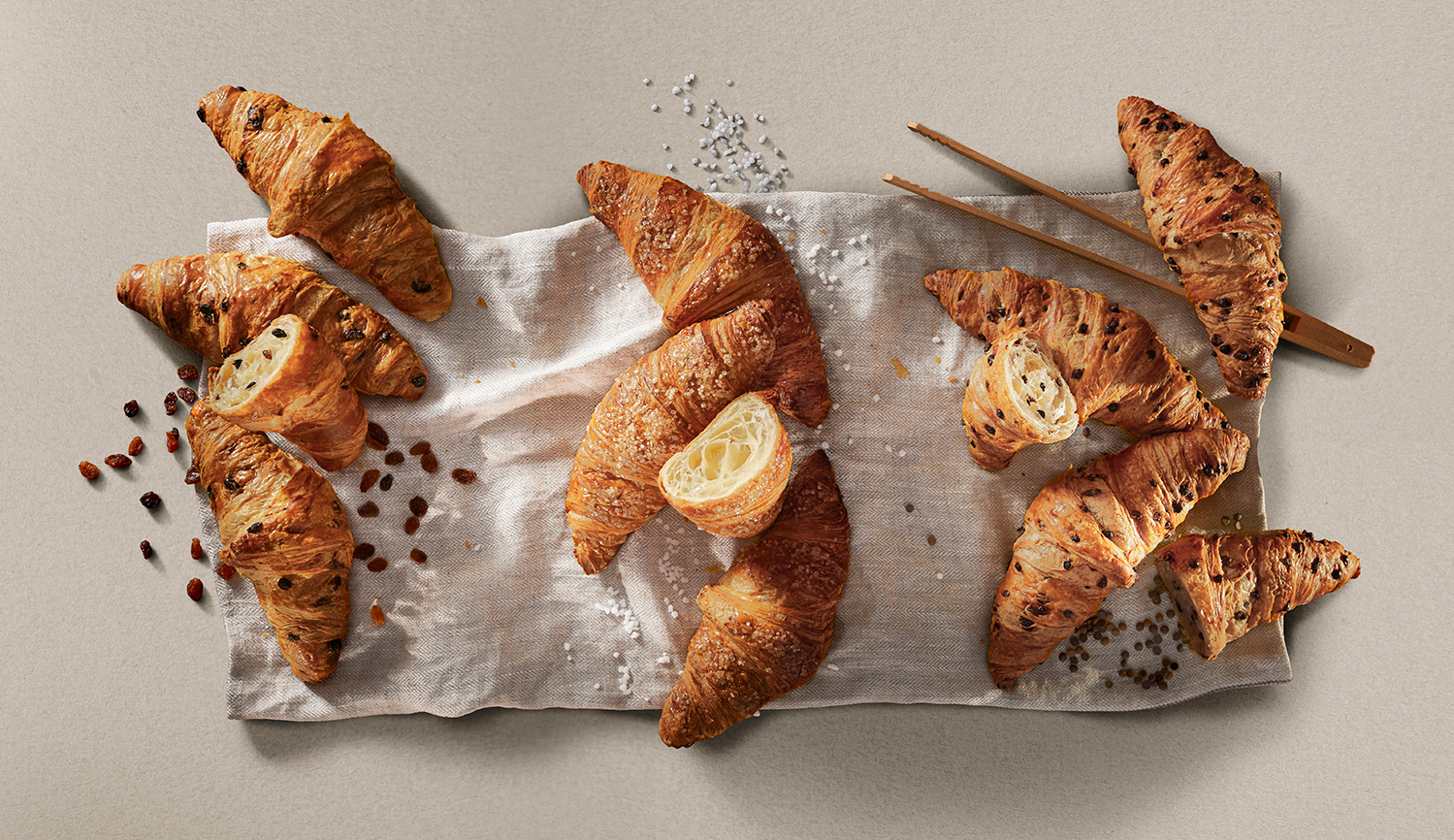 Pops & Drops croissants
Meet the Pops & Drops croissants: for more mmmmh! and oooh!
The classic butter croissant your customers love, now comes enriched with tasty drops that bring a richer taste experience.
Unbore life: discover now!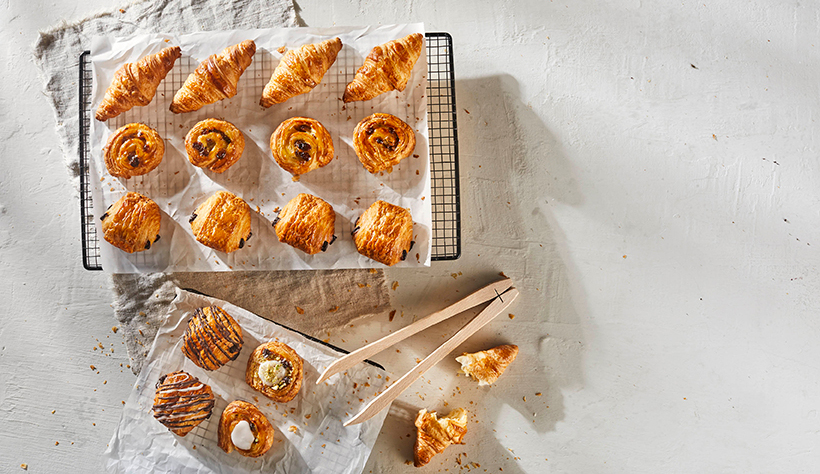 Mini classic viennoiserie mix
Offer your customers more of their favourites
Perfected for hotels, brunch bars or breakfast buffets. With these mini croissants, mini raisin swirls and mini chocolate rolls you can offer your guests a little something of everything they like.
Discover more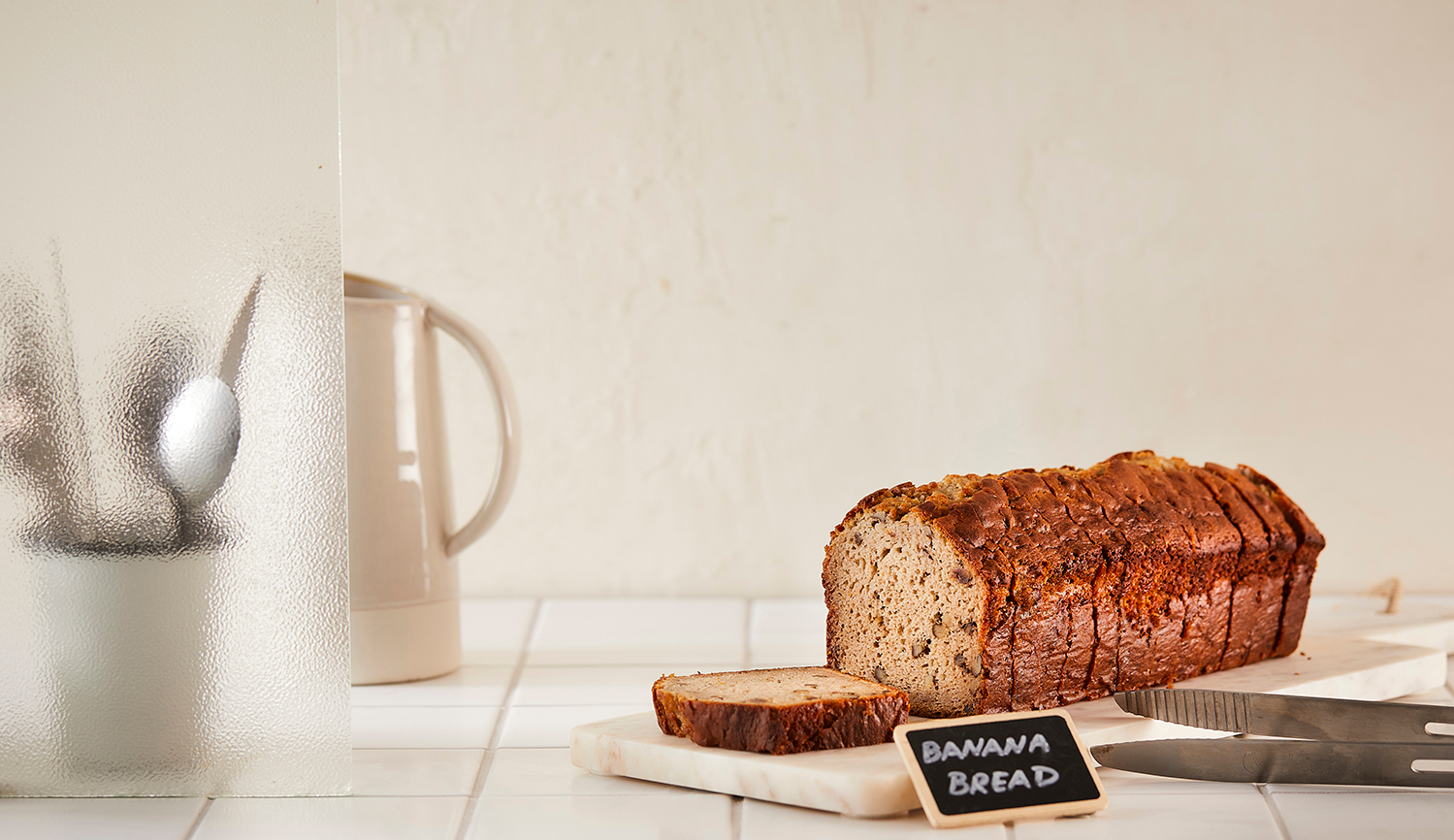 Banana bread with walnuts pre-sliced
Serve a delicious slice of wholesome goodness: banana bread with walnuts
Fulfill your customers' craving for healthy and delicious in 1-2-3! Discover our pre-sliced banana bread with walnuts.
Get a taste of our banana bread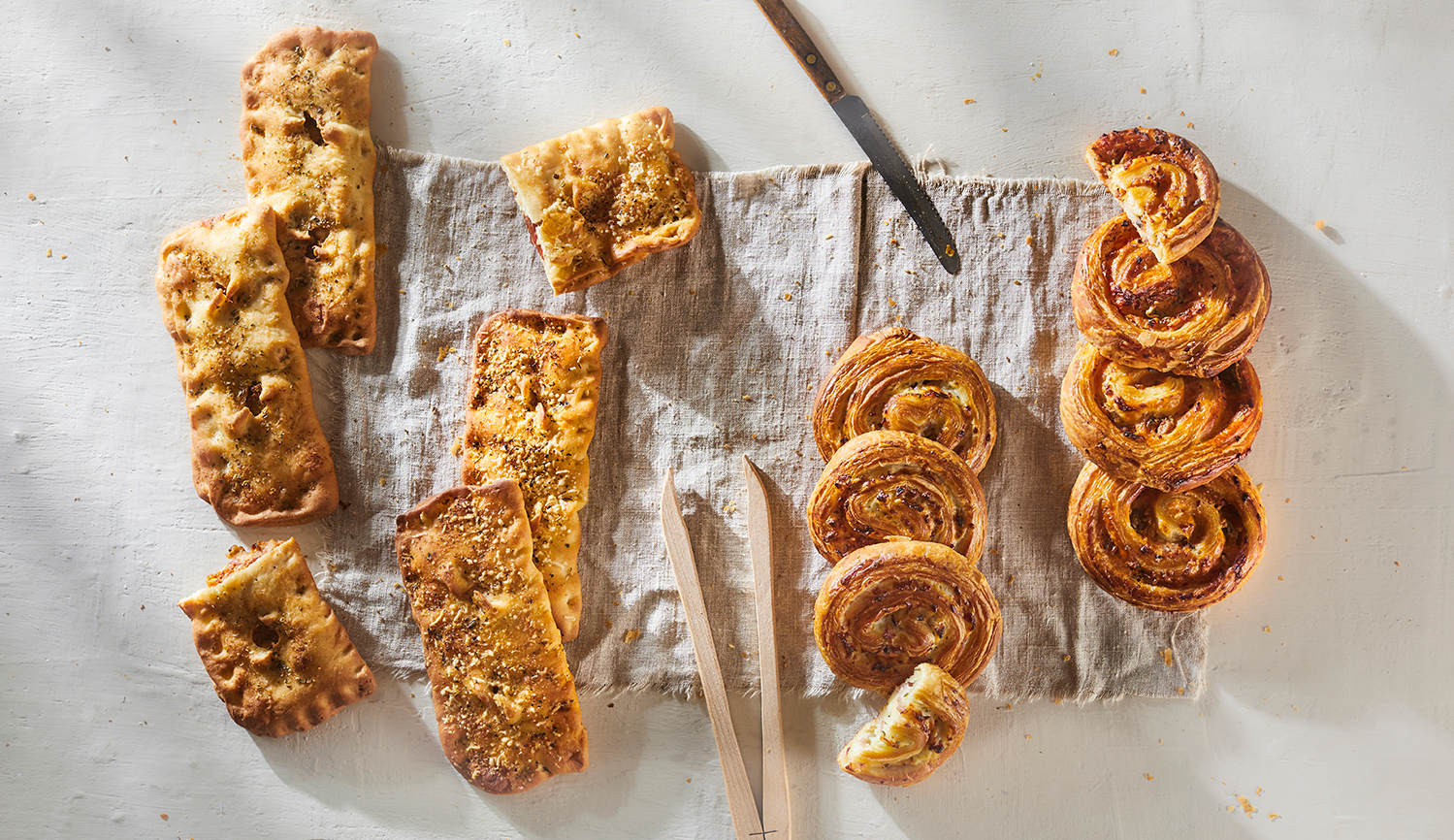 Savoury swirls
Ready for some NEXT LEVEL SNACKING?
Discover our savoury swirls, bursting with the flavours your customers love most.
Discover more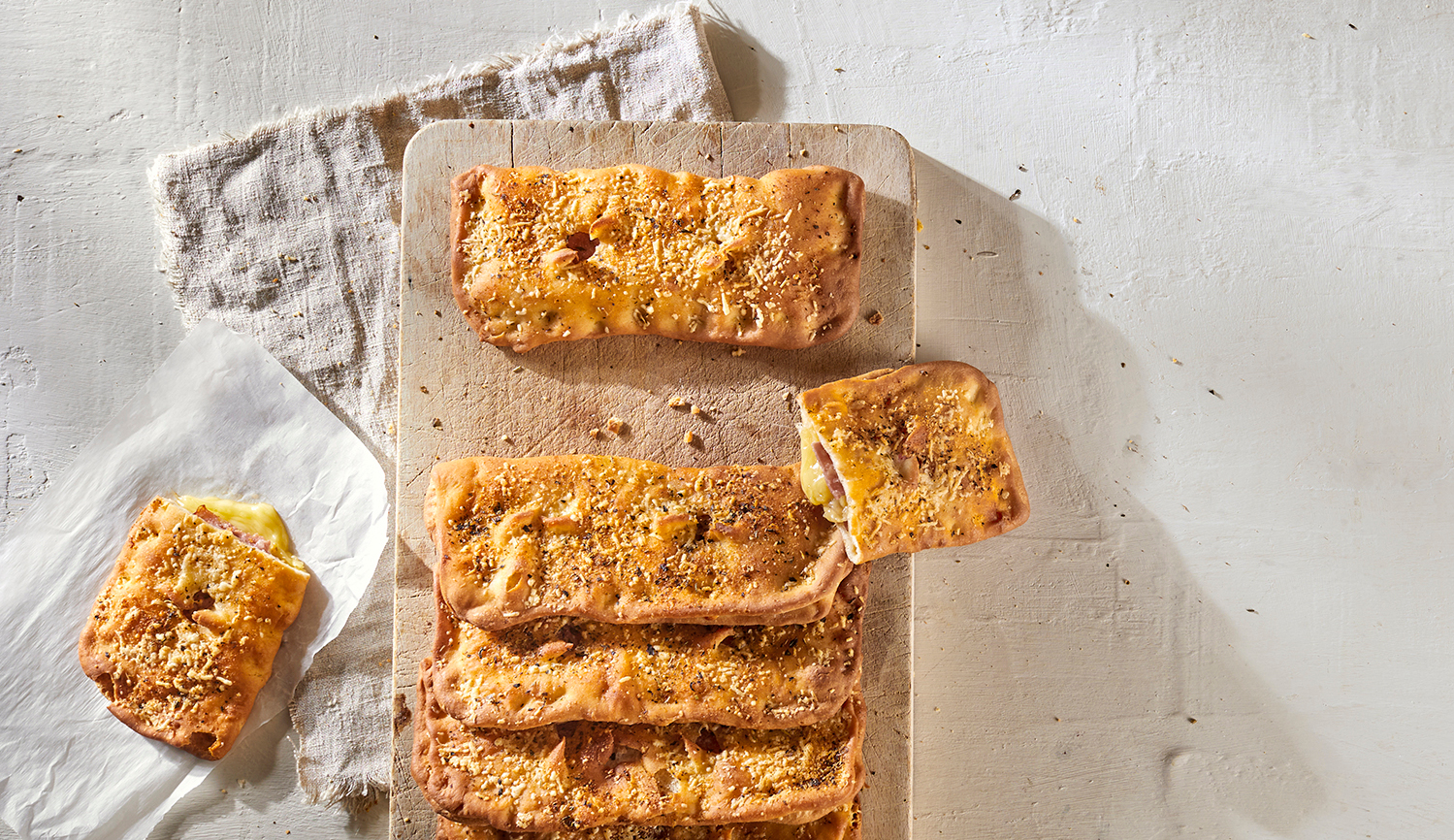 Filled focaccia snacks
The crispy, comforting and irresistible new snack: the Filled Focaccia
How to serve a new snacking sensation that is fulfilling, comforting and easy-to-serve? The Filled Focaccia snacks are the answer to all your needs!
Discover more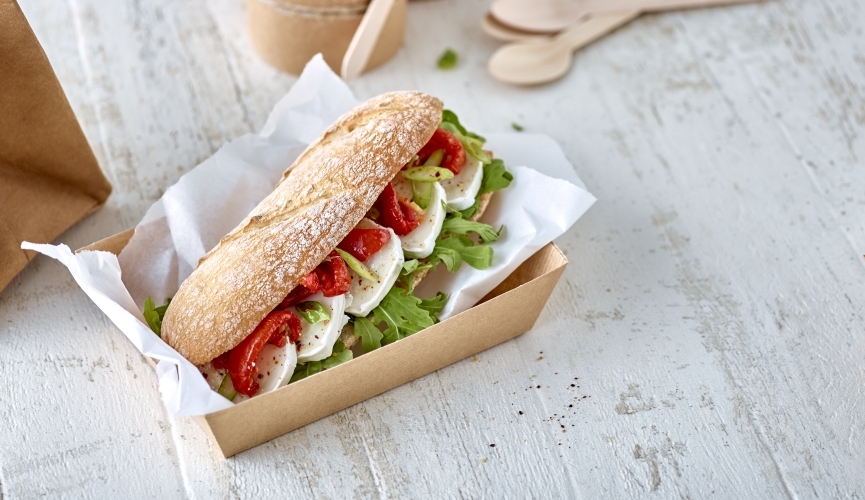 Rustic demi baguettes pre-sliced FB
The full option rustic half-baguette: pre-sliced & fully baked
Looking for a convenient sandwich carrier without scarifying on looks, taste or quality? We've got you covered! Say hello to our Rustic Demi Baguettes with authentic, flour-dusted looks and an accessible taste. And the best? It comes fully baked and pre-sliced for unrivalled convenience.
Discover more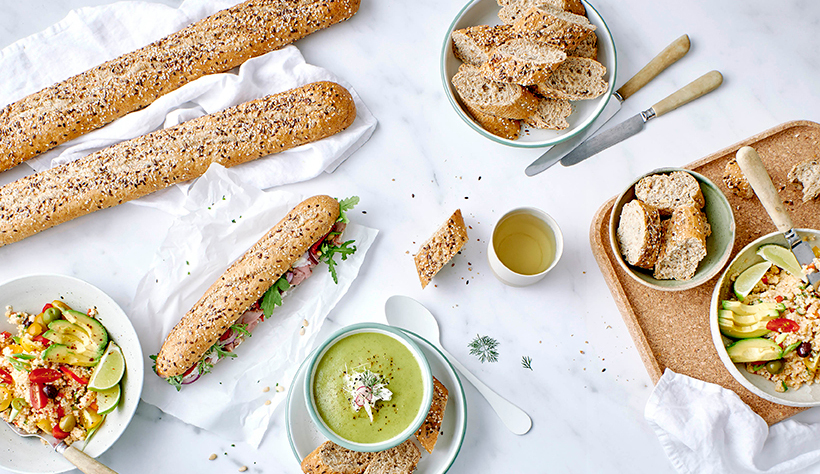 Your bread's on fibre
Boost your healthy offering with bread rich in fibre
The choice for health and wellbeing is definitely on the rise. In bread, fibre ticks all the healthy boxes. Our selection of breads is rich in dietary fibre, which means your customers can both enjoy and refuel.
Discover more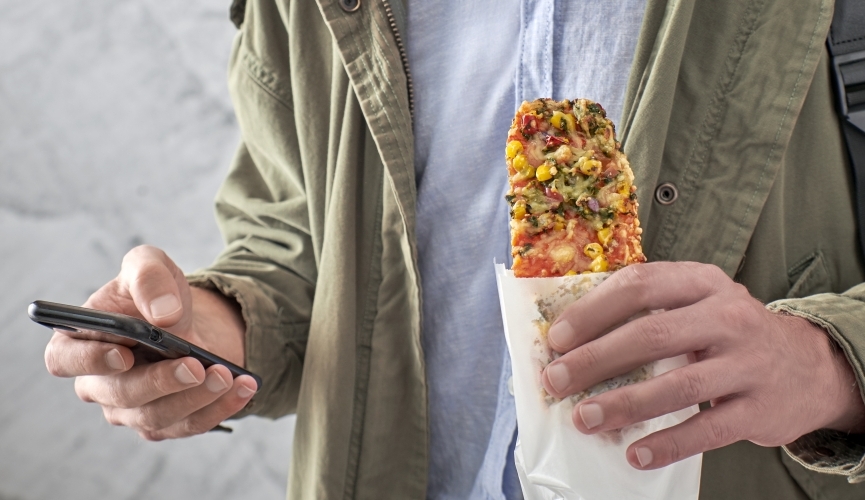 Pizzabaguette range
Pizzabaguette: the 'on-the-go-est' pizza snack ever
This perfect handheld pizza snack seduces everyone, even those that are not even looking for a snack. Easy for you to cut your queue and please your customers. In short: an irresistible traffic builder & a real money-maker for your business!
Discover more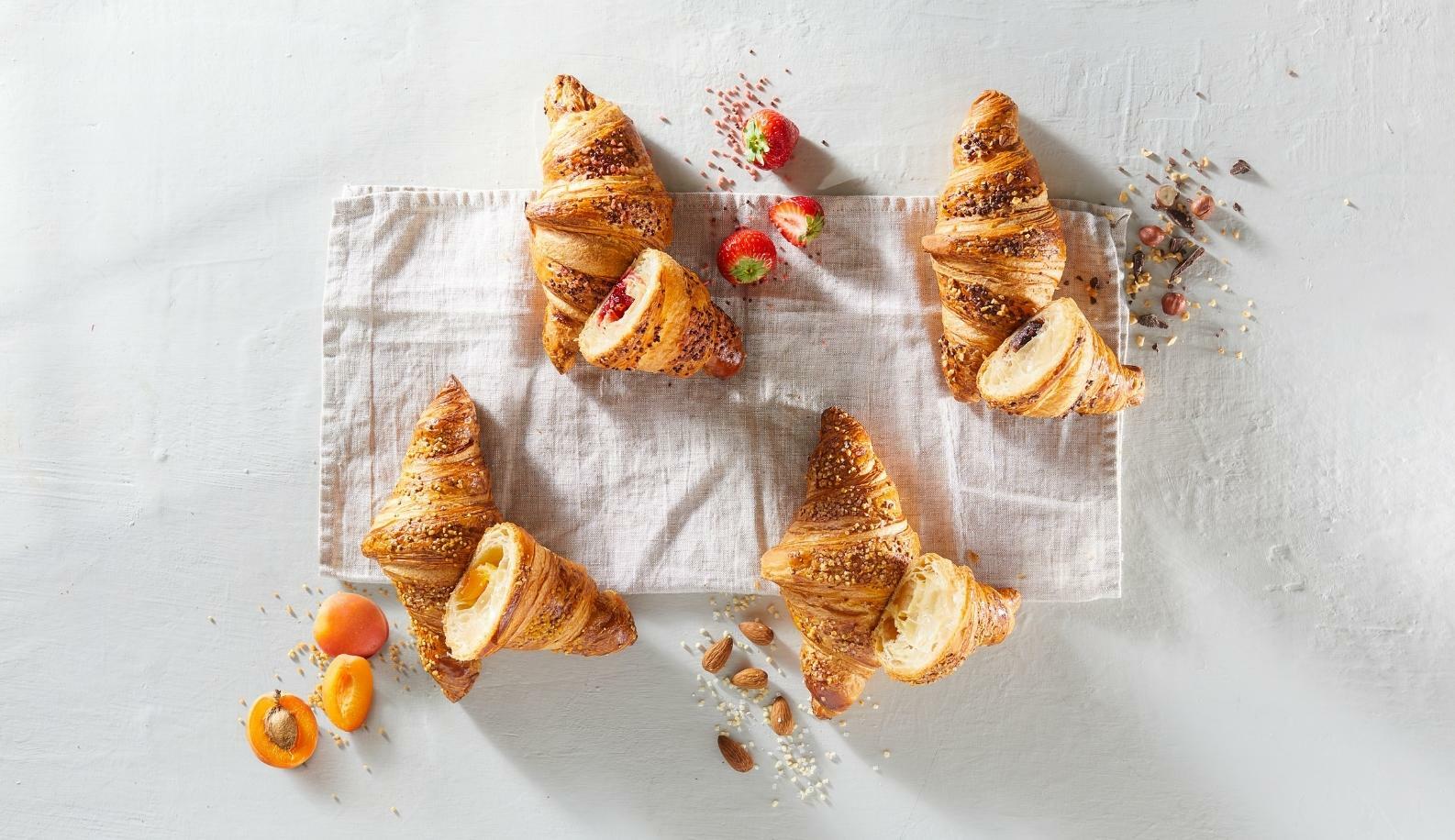 Filled butter croissants
COMING SOON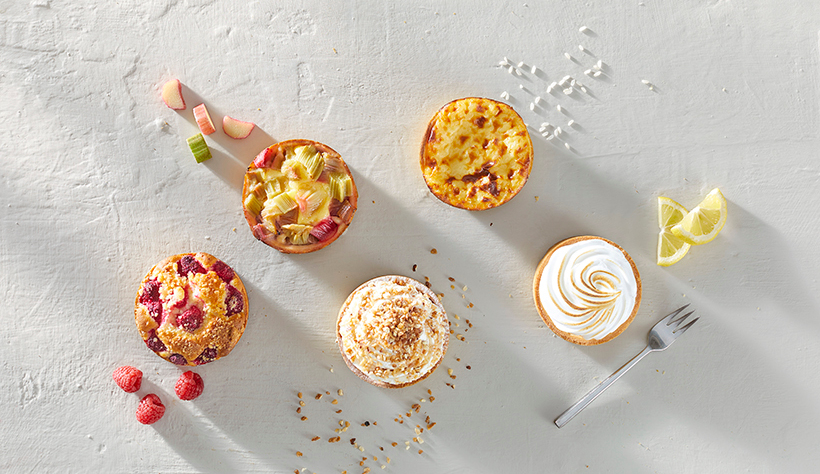 Meet Tartistic!
COMING SOON