Filled croissants: here to treat the taste buds
Filled and topped with your customers' favourite flavours
Experience a high-quality butter croissant, with outstanding flavours inside and out. Spoil your customer with their favourite tried-and-tested smooth fillings. Ready to surprise and delight your customers?
2104735 - BUTTER CROISSANT CHOCOLATE HAZELNUT FILLING
2104734 - BUTTER CROISSANT ALMOND FILLING

KEEPING IT NATURAL:
All toppings and fillings are completely natural. With no artificial aromas or colourings, we make sure your customers can indulge in real flavours that simply cannot be replaced.
TO TOP IT OFF - OUR DOUBLE TOPPINGS:
Every croissant is richly filled and double-topped with different flavours and textures. Adding unprecedented levels of taste and joy to every single bite your customers take. More flavour and texture in AND outside every bite!
UNIQUE FOR YOU, EASY TO SELL:
The flavours on top reflect the incredible rich filling within. That way your customers immediately know what they can expect. Easier to sell, double the flavour.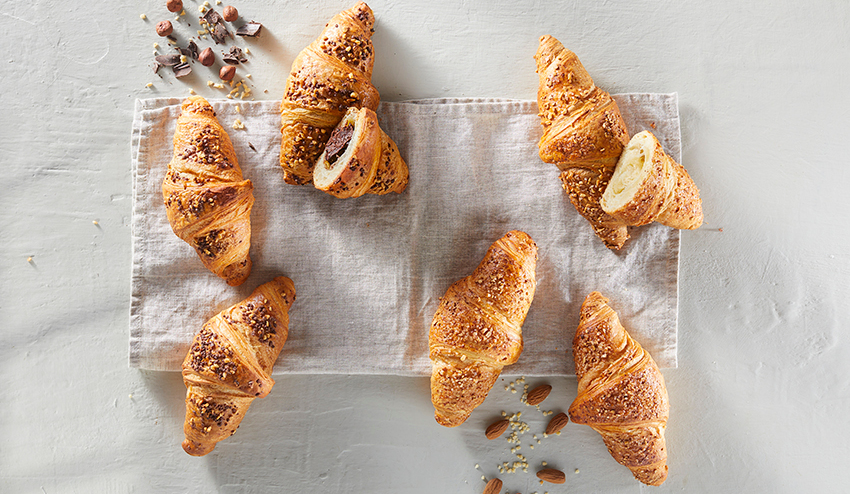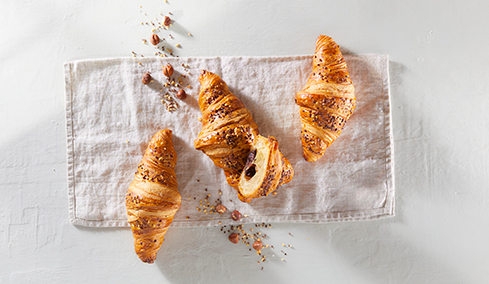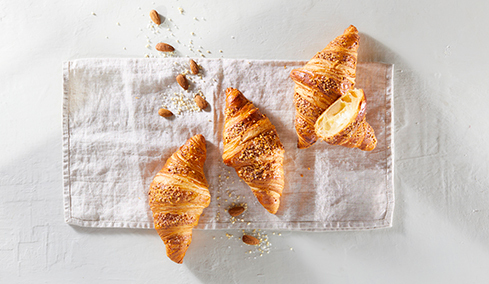 HELLO, CHOCOLATE LOVERS! HERE'S THE PERFECT TREAT TO SPOIL THEM ALL
An explosion of chocolate inside a delicious butter croissant. Moreover, every croissant is topped with cocoa pearls and hazelnut bits. Ready to let your customers experience new dimensions of luscious smoothness?
Discover more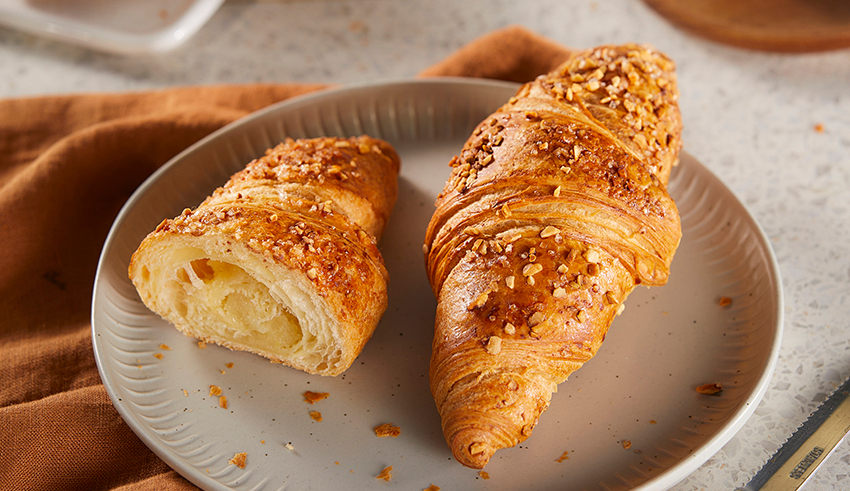 YOUR CUSTOMERS WILL GO NUTS FOR THESE ALMOND-FILLED PUFFY DELIGHTS
A butter croissant filled with almond paste, topped with almond bits and crispy sugar pearls. The light dough embraces the smooth filling and all the crispiness of the indulgent toppings.
Discover more